So it has been a long time since my last blog, infact I never even wrote a blog about adding RDR2 RP to the site and the new menu bar changes. I assume everyone is fairly aware of those changes by now though. I do not currently like the new menu bar and I have heard from some users they also don't like having to click on a page after changing server and such. Rest assured addressing these concerns is high up on my TODO list.
POV Viewer - See who was online and their approximate POV from clips and VODs!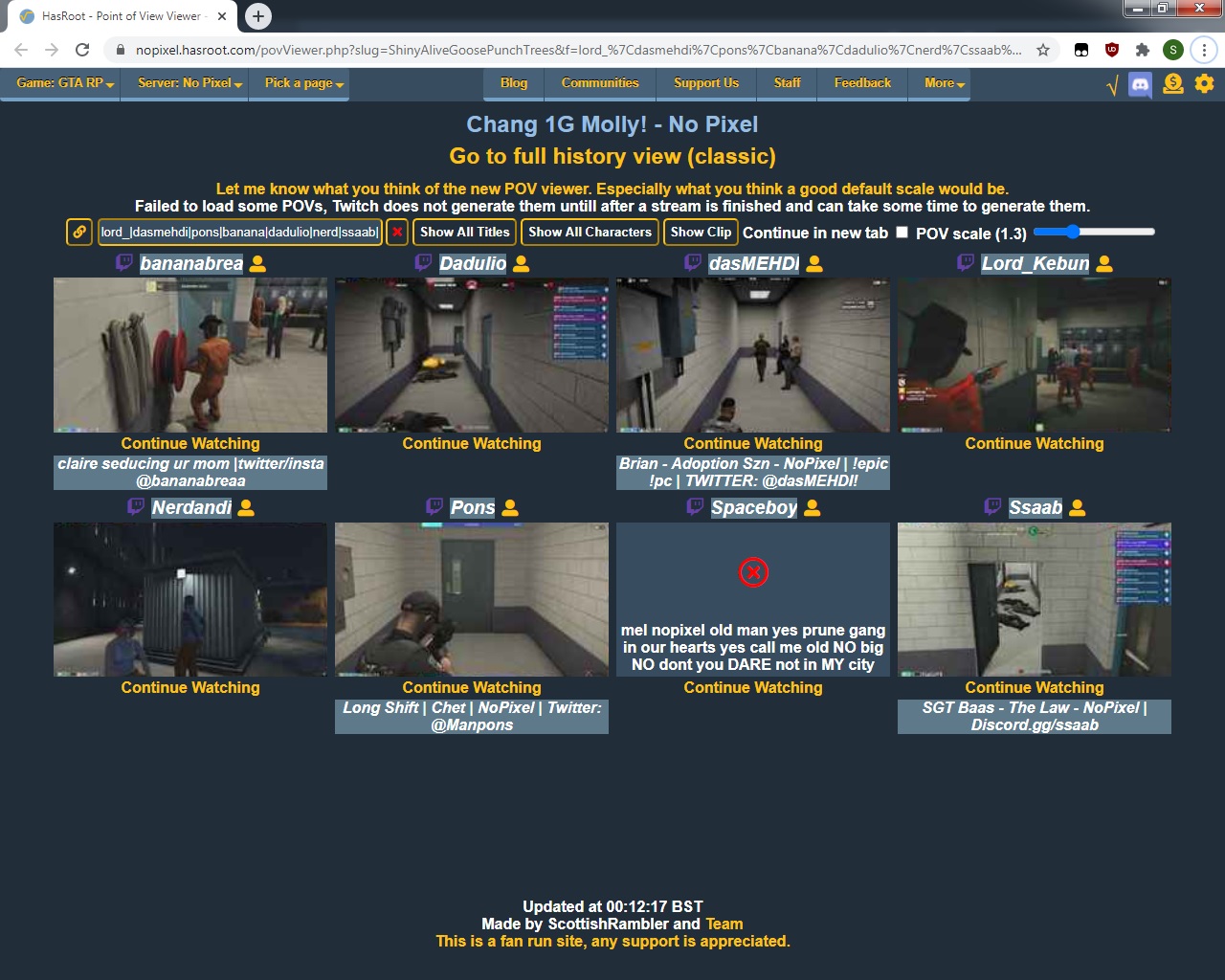 I imagine some of you may have noticed by now but we have a new beta POV viewer which acts as a landing page for the history page. It shows the thumbnails of the time associated with a clip or moment from a vod (the page takes either a clip parameter or a server and date time). You can search by titles, streamer names and character names on this page in the same way you can on the history and stream pages. All our clips features and user scripts now link to the POV Viewer so check it out now! Here is an example you can check it out from the Chang prison riot.
Streamer Settings - Login with Twitch to edit your characters!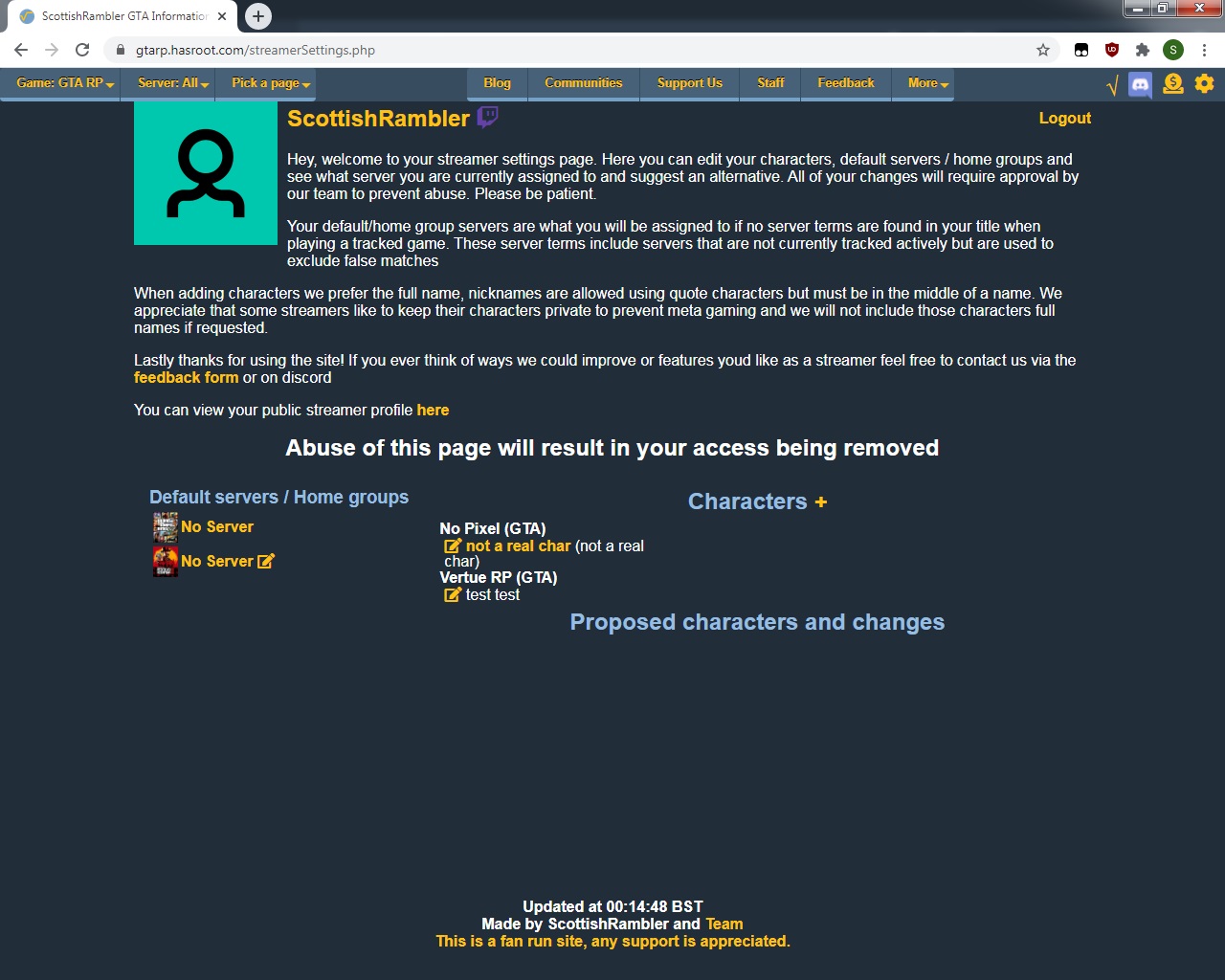 I have been talking about this one for a long time and it just kept getting delayed, there was a lot of reasons but it is finally here. You can now login to the site using a twitch account, currently this functionality is only useful for streamers who play GTA or RDR2 rp. When you login you can see all of your data, edit or add characters and change your fallback page. There is a description of the features on the page for our tracked streamers, if you are not a tracked streamer you can request to be tracked. All of the changes will require approval for our team to prevent abuse and maintain standards. You can...